As I traveled on the train back to Richmond and sat in an excruciatingly warm and booked Quiet Car, I found myself with a great amount of time to reflect upon my past week. Despite the heat, I have decided traveling by Amtrak is an excellent idea, and maybe I don't have to haul my car up north too often. I love being able to be productive while traveling, even if being productive means napping!
I ended up relaxing much more than I meant to this week during my spring break. I traveled up to NYC to go to the National Art Education Association Convention and present on the topic of Reggio Emilia and Documentation with two friends. The presentation went great and we met a number of people who were looking to meet others that teach through the Reggio philosophy. Send me an email if you want info or handouts!


One of the highlights of the NAEA Convention was going to Olivia Gude, Doug Blandy, John White, and Mary Hafeli's presentation "Teaching Improvisation". They were very inspiring when talking about the importance of spontaneity in the art classroom, and gave me energy and ideas to bring back to my teaching. They challenged us to move out of our bubbles and be a little uncomfortable. During the session we were told to move quickly and silently throughout the entire ballroom, and then later to partner up and touch each other while looking at each other. And what does this have to do with teaching art? …It's important to challenge our students to move out of their zones of comfort to try and experience new ideas, and the best way to get our students to do this is to model that behavior and challenge ourselves to move out of our comfort zones too.
Another highlight was that my roommate Erin Waldner coauthored a chapter for the book "Transforming City Schools Through Art" and it came out just in time for there to be a book signing at the conference. It was pretty exciting to see her with well-known authors from the art ed. field giving out their autographs!
My other big highlight was winning a Westcott iPoint Electric Pencil Sharpener for my class. It is amazing! The best point I've ever had on a pencil!
In addition to going to the conference, I also got the chance to chaperone a group of high school students to see the new Broadway play Once for FREE. Chaperoning was pretty easy except for the terrifying part of making sure all the students got on and off the subway, but basically they all knew the city way better than I. The musical was still in the previews, but it was a fantastic, simple, and beautiful story about love and music.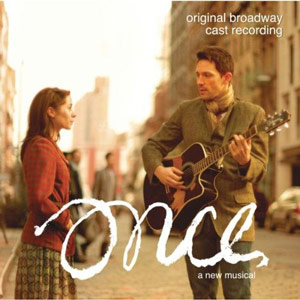 So all in all I haven't done much with Jaimie Ware the past two weeks, but that's ok. I think taking a break will help recharge the excitement for it.